Plains Indian Sign Language (also called Hand Talk), is a signed language that was used by all Natives of the Plains and adjacent regions. Although it is still maintained in modern communities; mostly by the Deaf, in just 100 years or so, dialectology has resulted in major decline of mutual intelligibility (90% to 66% or by some estimates, 40%). However, PISL as it was documented in the 1930s is still kept alive by modern experts in old American Indian lifeways such as Gloria Manthey a.k.a. Dancing Spotted Deer, who was recently mentioned in the Daily Citizen. It so happens that many individuals around the world share her background, even though they've never heard of one another. Some phenomenon is motivating modern people to learn PISL fluently from old records, and go around educating the public about this endangered Native language, thereby, keeping the older version of PISL alive.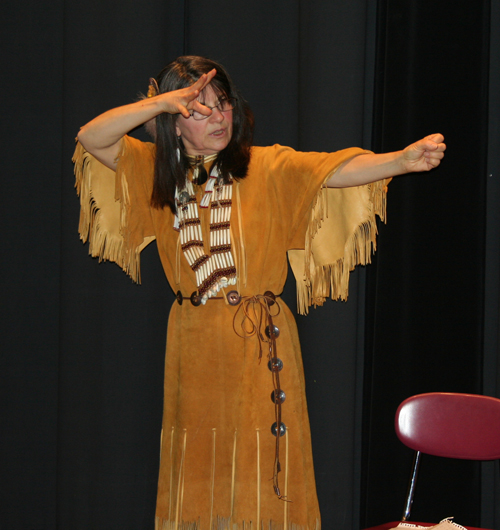 Other experts include:
• Ron Garitson (Metís) is part of the Hand Talk Council and has taught PISL at Montana State University in Billings. He used it while working as a tour guide.
<
• Sam Canarozzi holds workshops in PISL in Europe and tribal Africa.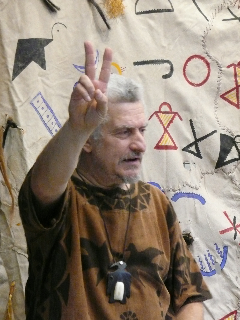 • "Buffalo Bill Boycott" gives entertaining and educational demonstrations on PISL; catch him on YouTube.